Clutch Names Allanzcom as a Leading Content and Web/App Developer for 2021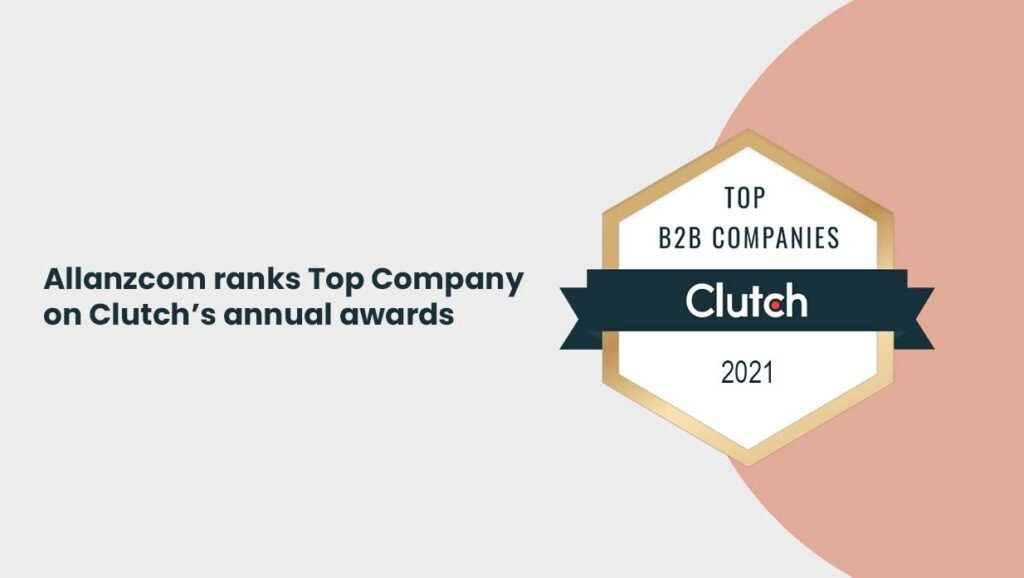 [Washington, D.C, October 20, 2021] – Allanzcom, the global leader in providing content and tech solutions, was named a Clutch Leader on Clutch's annual list of the top B2B companies for 2021.
When you're going digital, the last thing you want to worry about is pumping out quality content consistently. What separates businesses from iconic brands is content. Here at Allanzcom, we aim to provide value to your marketing needs through world-class content marketing. Located in different locations around the world, including Jordan, India, Macedonia, UAE, and USA, our team has been devoted to the success of our clients since day one.
In light of their support, we're genuinely proud to announce that we've been officially named as one of the top B2B global companies on Clutch, and the most prominent content marketer from Jordan this 2021!
Clutch is an independent B2B review and rating platform that covers multiple industries and locations around the world. Year over year, the site presents leaders' rankings of the best and brightest service providers.
"We are beyond happy to be receiving this award, as it means a lot to our team and our clients. Being ranked as a Top B2B Company means our team has delivered outstanding work, and our clients are beyond happy and satisfied. We are proud to be a content and tech scene-changer in the digital world; we have had a lot of companies approaching us to update their Arabic and English content, and to upgrade their websites as they were inspired by our work. We take this opportunity to promise our existing clients and future clients that we will continue to bring our creative solutions to take their businesses and stories to the next level." said Abeer Allan, Founder & CEO, Allanzcom.
To be acknowledged by industry experts speaks volumes about our work, but to be appreciated by our clients means the world to us. This award was made possible because of their support, especially those who provided us with their generous reviews on Clutch.
Clutch Business Analyst Carolyn Rider says of the distinction, "Clutch's sophisticated scoring methodology is a data-driven assessment that accounts for myriad strengths and skillsets. Allanzcom demonstrated not only an ability to deliver, but also a competitive edge as an industry leader."
Massive thanks to everyone who supported us throughout the years! All of you motivate us to work harder every day!
"Becoming a leading content and web/app development company requires technical expertise, adaptability, and an excellent rapport with clients from all industries and backgrounds," mentioned Clutch Business Analyst J.D. Killough. "Allanzcom deserves praise for their ability to distinguish themselves in a rapidly growing global market."
Need help with your marketing efforts? Send us a message and let's get to work! The Allanzcom team is excited to work with you!
For media-related inquiries:media@allanzcom.com